The 2023 summer transfer window has seen big-name players such as Ruben Neves, Karim Benzema and Roberto Firmino all move to clubs in Saudia Arabia for lucrative offers – and more will follow.
Here is every high-profile player that has moved to the Saudi Pro League since their transfer window opened on July 1, and it will close on September 20.
Allan Saint-Maximin – Al Ahli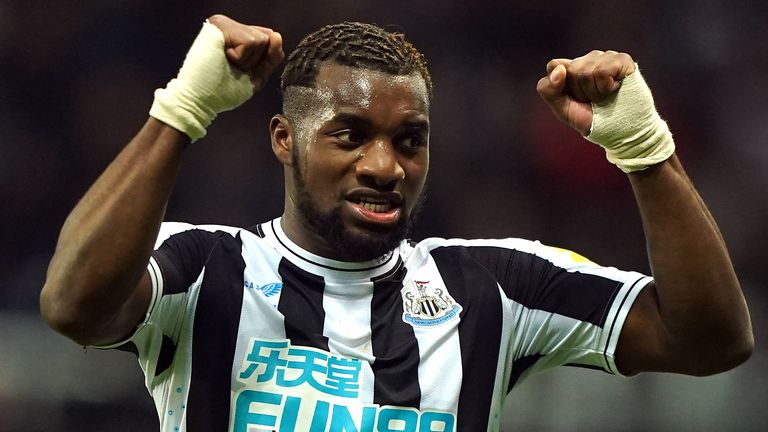 Allan Saint-Maximin will partner former Manchester City winger Riyad Mahrez and ex-Liverpool striker Roberto Firmino in Al Ahli's frontline. Maximin scored 13 goals in 124 games and registered 21 assists for Newcastle after joining in August 2019 from Nice.
Age: 26
Signed from: Newcastle
Fee: £23m
Reported wage: unknown
Riyad Mahrez – Al Ahli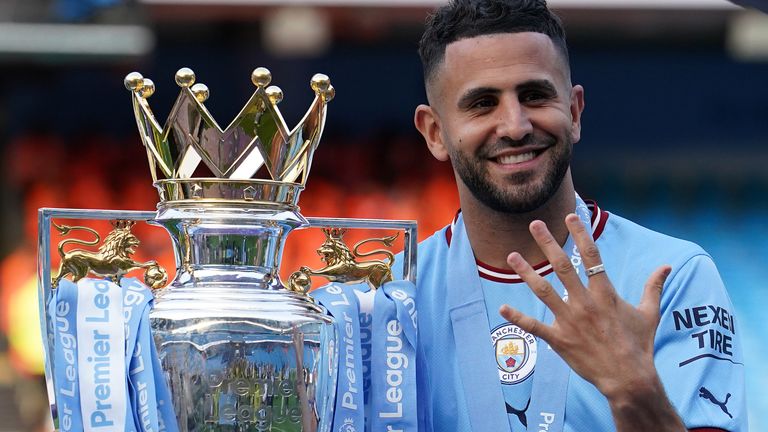 Riyad Mahrez has completed his move from Manchester City to Saudi Arabian club Al-Ahli. City agreed a fee understood to be worth up to £30m with Al-Ahli for the Algeria international.
Age: 32
Signed from: Man City
Fee: £30m
Reported wage: £25.6m
Jordan Henderson – Al-Ettifaq
Riath Al-Samarrai of the Daily Mail and Charlotte Duncker of The Times discuss Jordan Henderson's move to the Saudi Pro League to join Al-Ettifaq.

Jordan Henderson ended his 12-year stay at Liverpool during which he won every major trophy. Henderson will link up again with ex-Liverpool captain and former team-mate Steven Gerrard, who is manager of Al-Ettifaq.
Age: 33
Signed from: Liverpool
Fee: £12m
Reported wage: £18.2m per year
Cristiano Ronaldo – Al-Nassr
Al Nassr's Cristiano Ronaldo says his team is 'excited' to play Paris St Germain and Inter Milan, before sharing his hopes for the forthcoming season.

After his acrimonious departure from Manchester United, five-time Ballon D'Or winner Ronaldo headed to Saudi Arabia as a statement signing that told the footballing world the league meant business.
Age: 38
Signed from: Man Utd
Fee: Free transfer
Reported wage: £173m per year
Karim Benzema – Al Ittihad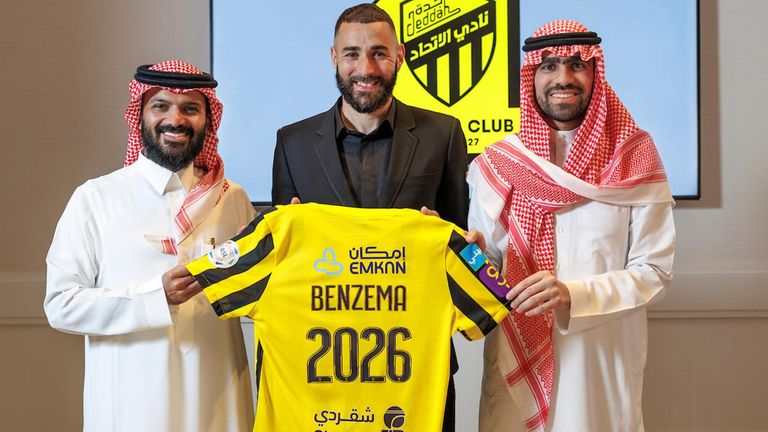 Reigning Ballon D'Or winner Benzema followed his former Real Madrid team-mate, leaving the Spanish capital after his contract expired having won five Champions League titles during his stay.
Age: 35
Signed from: Real Madrid
Fee: Free transfer
Reported wage: £172m per year
Roberto Firmino – Al Ahli
The highest-scoring Brazilian in Premier League history, Firmino enjoyed a long and emotional goodbye to the Liverpool supporters, among whom he was a firm favourite after eight years at Anfield.
Age: 31
Signed from: Liverpool
Fee: Free transfer
Reported wage: £17m per year
N'Golo Kante – Al Ittihad
N'Golo Kante has completed his move from Chelsea to Saudi Arabian side Al-Ittihad after seven seasons at Stamford Bridge.

Like his fellow France international Benzema, Kante headed for the Gulf on a free transfer as he opted to leave Chelsea at the end of his deal, albeit with considerable concerns over his fitness.
Age: 32
Signed from: Chelsea
Fee: Free transfer
Reported wage: £86.2m per year
Edouard Mendy – Al Ahli
Mendy lost his place as first-choice goalkeeper at Chelsea having arrived at the club in 2020. He made just 10 Premier League appearances last season before opting for a move to Saudi Arabia.
Age: 31
Signed from: Chelsea
Reported fee: £16m
Reported wage: £9.4m per year
Ruben Neves – Al Hilal
Ruben Neves was left in tears as he said farewell to Wolves after completing the move to Saudi Pro League side Al Hilal.

Portugal international Neves had helped Wolves out of the Sky Bet Championship before enjoying five Premier League campaigns at Molineux, establishing himself as one of the highest-regarded midfielders in the division – something that earned him a reported £47million move.
Age: 26
Signed from: Wolves
Fee: £47m
Reported wage: £15.6m per year
Jota – Al Ittihad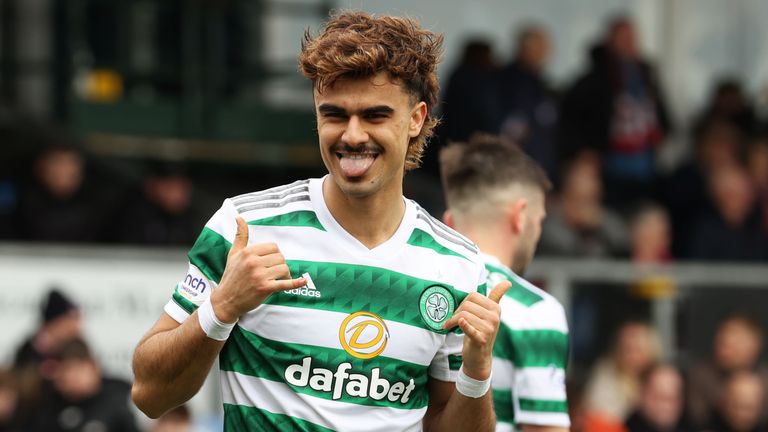 Having hit 15 goals to help Celtic win a domestic treble, former Portugal youth international Jota clearly caught the eye of the money-men in Saudi Arabia and made the £25m move at the start of July.
Age: 24
Signed from: Celtic
Fee: £25m
Reported wage: £10m per year
Kalidou Koulibaly – Al Hilal
Having spent just a single season at Stamford Bridge, Senegal centre-back Koulibaly departed Chelsea for a fee in the region of £20m and with a team-mate and compatriot not far behind.
Age: 32
Signed from: Chelsea
Fee: £17m
Reported wage: £30m per year
Marcelo Brozovic – Al Nassr
Brozovic bowed out of Inter Milan after captaining the Serie A side in their Champions League final loss to Manchester City, the 30-year-old Croatia midfielder heading to Saudi after eight seasons and five major trophies in Italy.
Age: 30
Signed from: Inter Milan
Fee: £15m
Reported wage: £35m per year
Sergej Milinkovic-Savic – Al Hilal
Lazio's player of the season in 2020-21 and 2021-22, Milinkovic-Savic had been touted as a midfielder who would make his mark at the highest level of European football. Now, though, he will be turning out in the Saudi Pro League after a reported £34.3m switch.
Age: 28
Signed from: Lazio
Fee: £34m
Reported wage: £17m per year