Football shirts worn by Lionel Messi during Argentina's winning run at the World Cup in 2022 are set to go under the hammer – and are predicted to become the most valuable collection of sports memorabilia ever to sell at auction.
Sotheby's estimates the six shirts worn by the Argentina captain in Qatar, including during the final against France in December 2022, could fetch more than $10m (£8m).
Argentina won the final – and the country's third World Cup – in a penalty shootout victory over France after a 3-3 draw in which Messi scored two goals.
The 36-year-old shared news of the auction on social media, announcing a portion of the proceeds would be donated to the Unicas Project, led by the Sant Joan de Deu Barcelona Children's Hospital, for children suffering from rare diseases.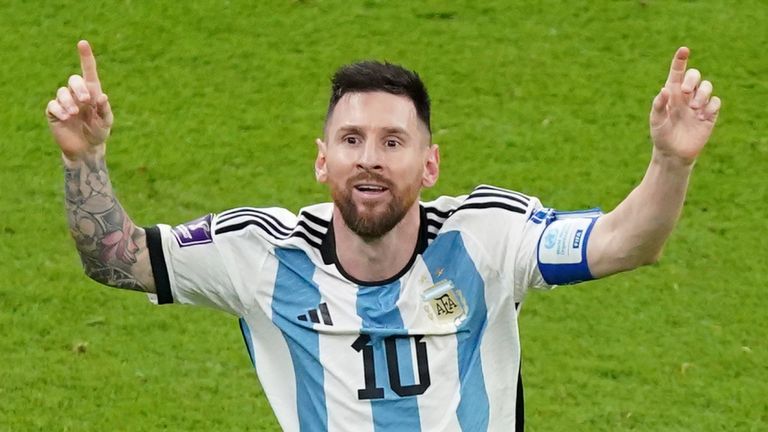 Michael Jordan's 1998 NBA Finals jersey, which sold for $10.1m (£8.1m) at Sotheby's in New York in September 2022, holds the current record for a game-worn item of sports memorabilia.
In terms of football memorabilia specifically, the current record for a game-worn item is $9.3m (£7.4m), also in 2022, and comes courtesy of another famous Argentinian – the shirt worn by Diego Maradona during the 1986 quarter-final 2-1 victory over England, during which he scored his infamous "Hand of God" goal.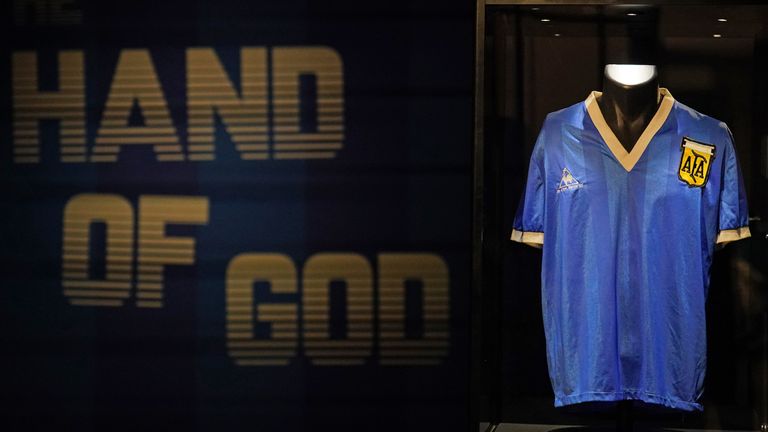 Sotheby's will put Messi's shirts up for auction between November 30 and December 14 and they will be on view during these dates at its headquarters in New York as part of a free public exhibition.
The auction house is working with US-based tech start-up AC Momento, which partners with high-profile athletes to help manage their match-worn memorabilia.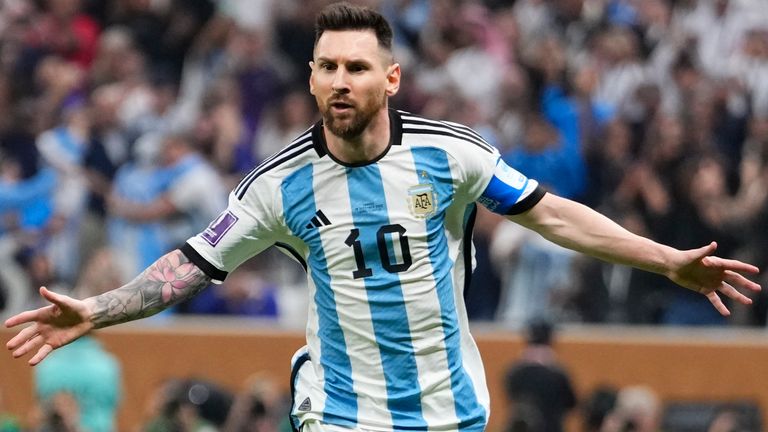 Messi, who currently plays in the MLS in the US for Inter Miami, the club part-owned by David Beckham, spent 17 years at Barcelona, winning LaLiga numerous occasions and the Champions League four times.
He has won the Ballon d'Or, which is presented annually to the game's top player, a record eight times.
Brahm Wachter, Sotheby's head of modern collectibles, described Argentina's World Cup win as "one of the greatest events in sports history, intrinsically connected to Messi's valiant journey".