Kalvin Phillips has opened up on his struggles with mental health following his difficult first season at Manchester City.
The midfielder moved across the Pennines from Leeds last summer but saw his game time restricted by a combination of injury and selection decisions.
Phillips, 27, made just 21 appearances for City last term, starting just two Premier League games as the club swept aside all opposition to win a historic treble.
Speaking to Sky Sports News he has admitted his difficult start to life with Pep Guardiola's side left him in tears after his performance from the substitutes' bench in City's 3-1 win over Leicester at the Etihad Stadium in April.
"The only time that I've felt down about the situation was when Man City played Leicester and I came on for about half an hour, but I was rubbish," Phillips told Sky Sports News.
I can remember going home and I was so upset with myself that I started crying.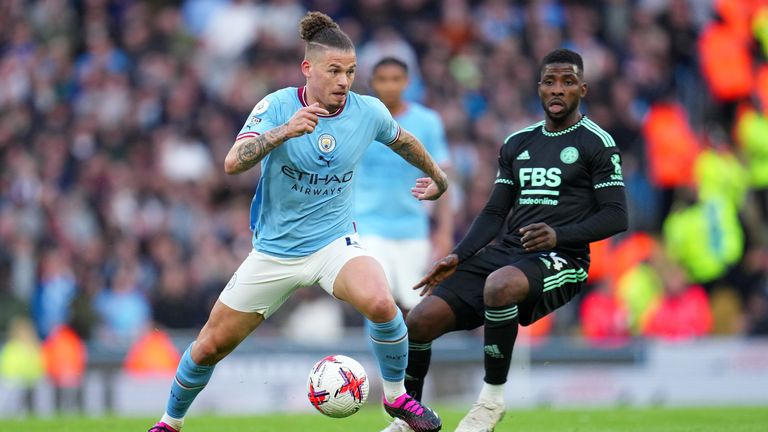 It was then he sought the advice of his former manager Marcelo Bielsa, who Phillips had played under at Leeds, and the Argentine manager gave him just the boost he needed.
"I got on the phone and messaged Marcelo Bielsa and asked if I could speak to him," Phillips added.
"He replied to me within about five hours. I think it was his translator who sent the message, but he said: 'Yes, I'd love to speak to you'. So the translator called me and we had the phone call.
"It was just good to have a chat and he basically told me that I have the ability, it's just down to confidence and being positive. And since that conversation I've been as positive as I can.
"Getting through that and seeing the rewards coming at the end the season with the treble, it was a nice thing."
'Players are normal people'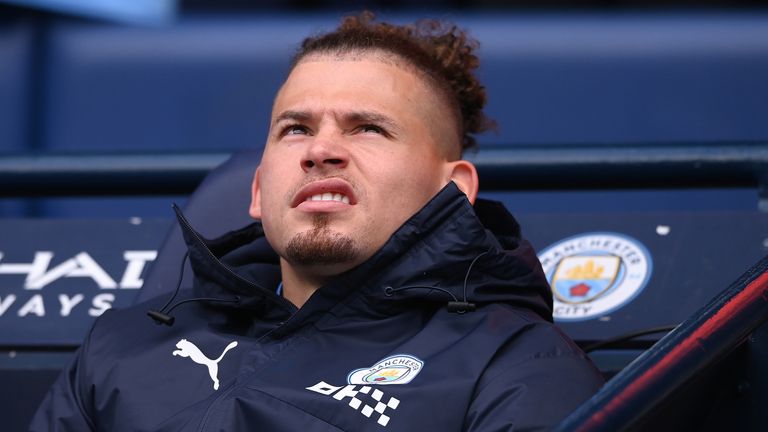 Phillips is speaking ahead of the launch of ​Kalvin Phillips: The Road to City, which launches on Prime Video on July 19.
The 90-minute film looks at the England international's career to date, from his early years at Leeds to his big money move to Manchester City and injury before the 2022 World Cup, and he is hopeful it can help give people a reminder that footballers are not robots.
"We're all normal people and I think as you see from the documentary," he said.
I've got amazing family around me and even on my worst days I could go home and they would make me laugh and smile, so it's just seeing my life from a different point of view in the documentary and just showing how special my family are as well.
Another difficult moment during last season came when Phillips was criticised by City boss Guardiola for returning home from the World Cup with England "overweight".
The City boss revealed he did not play Phillips in a a Carabao Cup tie against Liverpool in December because he came back from World Cup duty "in no condition to play".
"He's not injured – he arrived overweight,' Guardiola said after Phillips had returned from Qatar after spending most of the tournament on the bench. "I don't know [why]. He didn't arrive in the condition to do training sessions and to play."
Pep's weight criticism | 'A lesson learned'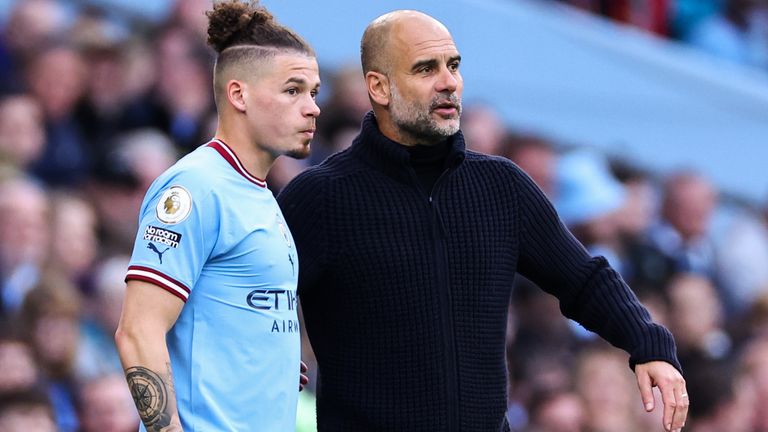 Phillips provided some clarity on the situation and said he had learned some valuable lessons.
He said: "A lot of people think when somebody says you're overweight that it means you're five or six kilograms overweight, but it was just the fact that I'd gone away to New York and flown back and then was reporting to training at the end of the day.
"I'd had a full day of eating and when I stood on the scales I was two or three kilograms heavier, so Pep wasn't too happy which is perfectly understandable because you're more likely to get injured, and especially with my track record that season of being injured he wasn't too happy about it, which I totally agree with.
"So it's lesson learned and it won't happen again."
A difficult season did end with highlights for Phillips with both club and country.
Man City claimed a historic treble winning the Premier League, FA Cup and a first Champions League in the club's history, while Phillips ended the season by scoring his first England goal in the 7-0 thrashing of North Macedonia in a Euro 2024 qualifier at Old Trafford.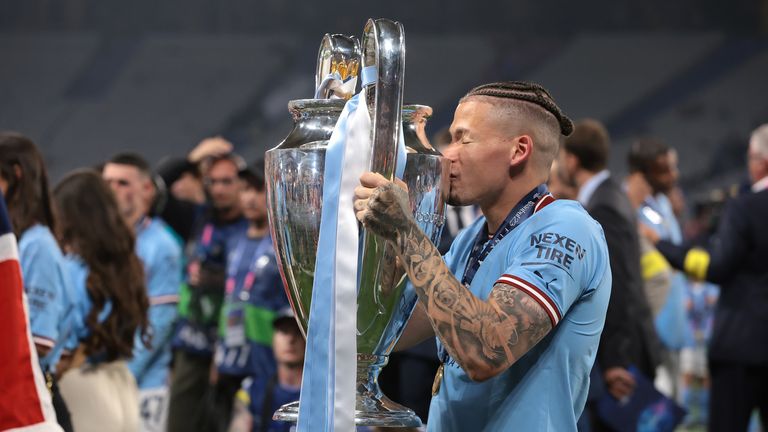 Despite City's success, on a personal level Phillips is determined come back even stronger next season.
"My first season at City was always going to be difficult, especially when you're injured as well," he said.
"Even when I was on the bench, you're trying to understand the way Pep wanted us to play and just try to take in as much information as possible.
"I finally got to play a few games towards the end of the season as well which was very nice, and I was just happy to be involved in such a great team and go on the run we did at the end of the season."
Grealish the example
Manchester City midfielder Kalvin Phillips insists his lack of game time has been tough for him this season, while he also admits to praying for Leeds to stay up

Phillips also takes plenty from the example of England colleague Jack Grealish, who also needed time to settle in to the way Guardiola asks his City side to play.
"Yeah definitely [Grealish is someone who I can lean on]," he added. "I've known Jack for years and our career paths have gone very similar. I know how hard he's worked to do as well as he did last season and his family are very similar to mine, they're very supportive of him and they're a great bunch of people as well.
"So I look at Jack and the way he went about last season and how much he's grown as a footballer. You see in the interviews how much of a nice guy he is.
Erling Haaland led the Manchester City players out on stage at the treble parade before Kalvin Phillips took to the mic to sing about John Stones

"He's so down to earth and I just look at him and think I'm similar to what Jack is, so hopefully next season is a good season for me and I can finally start to build on my Man City career and repay them in a way because I've been injured and not played as much."
When asked if he is even more determined to succeed at Manchester City, he said: "Yeah definitely. That's one of the main things I wanted to do, even as we were building up to the end of last season, I was making sure I was doing everything right.
I was in the gym a lot more, I was working out a little bit more and that's just something I wanted to do myself. This pre-season as well, I'm going to try to go in a little bit earlier and get my legs going and get a little bit fitter before we start."
Phillips opens up about his father
Phillips also spoke openly about growing up in Leeds without a father figure in his early life.
His father Mark is in prison and the England midfielder talked about visiting him recently and wanting to help him when he comes out.
"I went to visit him and it was like I'd never been away from him," Phillips said.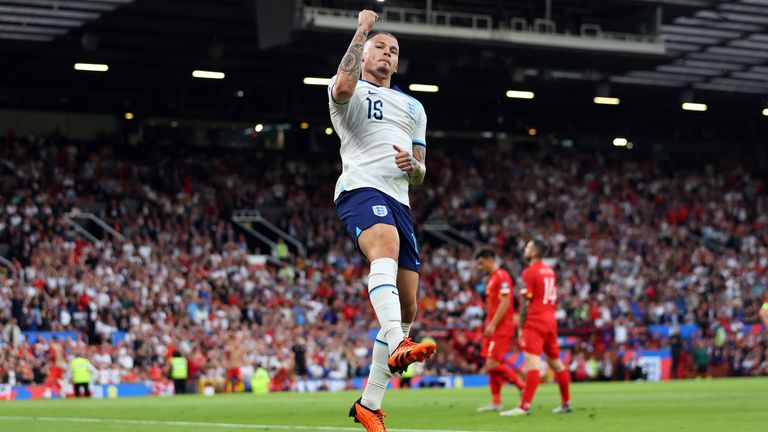 "It was really nice to see him. It was weird because I hadn't seen him in about six or seven years. He tells me every time I speak to him how proud he is of me and I said I want to help him when he comes out.
"I want to help him be stable so he doesn't go back in and he said: 'I just want one thing from you. I just want to travel the world and watch you play football. That's all I want'.
"And to me that was a nice moment. He could have asked for anything – a house, a certain amount of money – but to just want to watch me play football, that shows he's missed his family and his kids as well."
'I'm a normal person at the end of the day'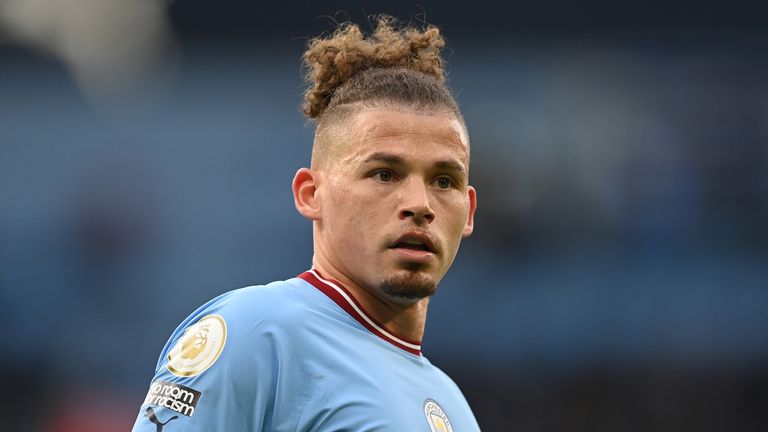 Fnally, what is Phillips' motivation behind the documentary?
When asked if he is a good example of what can be achieved with hard work and dedication, Phillips said: "I hope so.
"I wouldn't say I've had a tough upbringing, but my mother's had a tough time when I was younger, and I just want this documentary to show people what my family are like and what I'm like and that I am just a normal person at the end of the day.
"I might be a footballer and enjoy all of these luxury things and play for one of the greatest teams in the world, but at the end of the day I'm still Kalvin from Leeds.
"I just want a lot of people to understand that not everything is glitz and glam, it's a lot of hard work and there could be some ups and downs.
"You've just got to be positive to get through it and you'll be all right."
​Kalvin Phillips: The Road to City launches on Prime Video on July 19