Emma Hayes revealed Sir Alex Ferguson has given her advice after she was confirmed as the new United States boss.
Former Manchester United manager Ferguson called the outgoing Chelsea boss last week after it was announced she was leaving the club.
Hayes will finish the 2023-24 Women's Super League campaign with the Blues before she joins the USA women's squad two months before the Olympics in Paris.
She said: "We had a chat last week, he rang me, but I was in the middle of talking to Poch (Mauricio Pochettino) so I was torn. Unfortunately I had to tell Poch to wait. There's not many people you tell Poch to wait for but I did say to him it was Sir Alex.
"He calls me from time to time so I wasn't surprised. Anything he says to me I always take with such pride. He is a legend of the game and someone whose opinion I value and he has a love of America.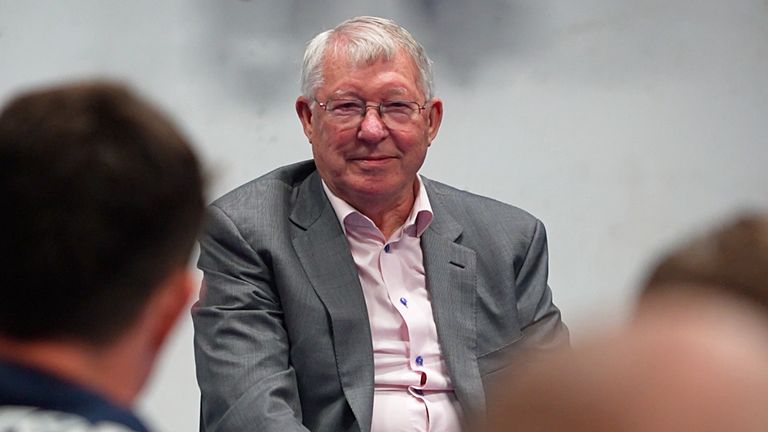 "We talked a little bit about that, a little bit about legacy, a little bit about leaving at the top. So there were wise words from him. I'm sure it won't be the last phone call I get from him this season."
Hayes, who got the Chelsea job in the summer of 2012, has led the club to six WSL titles, five FA Cups and two League Cups, a haul featuring two league and FA Cup doubles and one domestic treble, while they were Champions League runners-up in 2021.
She is a six-time WSL manager of the season and was named FIFA's women's manager of the year in 2021.
Analysis: Hayes a pioneer in English women's football
Sky Sports' Charlotte Marsh:
"It is unusual for a manager to announce their departure from a club so early in the season – but Emma Hayes has always broken the mould.
"In a lot of ways, seven months is needed to try and comprehend just how big of an impact Hayes has not only had at Chelsea, but across women's football in England as a whole.
"Her numbers for the Blues speak for themselves – trophies upon records upon titles. Wouldn't it be the end to the fairy tale if she bowed out by winning the club their first Champions League title?
Lianne Sanderson says Emma Hayes' exit will be a big loss for Chelsea, but a Champions League victory would be the perfect send-off ahead of her departure for the USA.

"By transforming Chelsea into the women's powerhouse they are, Hayes has championed and pioneered the standards that the entire game is now being held to.
"Player health across the board, facilities, training methods, staffing, transfers – you can see Hayes' influence in each area. Women's football would simply not be where it is without her lighting the way.
"She has been at the forefront of the growth of women's football, a voice others turn to for opinion and direction on the biggest issues facing not only the game, but women overall.
After the announcement of Emma Hayes' departure from Chelsea at the end of the season, we look back on some of her best moments from the 2022-2023 season.

"Hayes too has shown that this can all be achieved as a mother, as someone who battles against health issues and personal loss just like us all. None of it has impacted her ability to do her job successfully and reflects the human element that can sometimes be missing in football.
"Her move to the USA offers her a new challenge and one that will be incredibly exciting to watch unfold.
"But for now, the tributes and goodbyes will come flooding in over the coming months and rightly so. Chelsea and women's football have a lot to thank Hayes for."